Stay in touch with what's happening on the Around the Mountains trail and be the first to know about deals and new packages.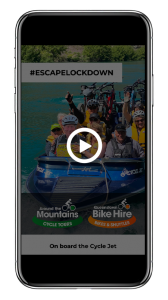 Check out what #VirtualAngus got up to on his recent adventure with us. Not long know until the real Angus will be able to join us!
Read More »
Sign up to our newsletter
We promise not to fill your inbox with spam, just the odd email once in a while, with trail news, updates and EXCLUSIVE DEALS.