There's lots of great places to stop along the Around the Mountains Trail. Take a break in one of the small towns along the way for lunch, a coffee or just to browse and take in the beautiful Southland scenery.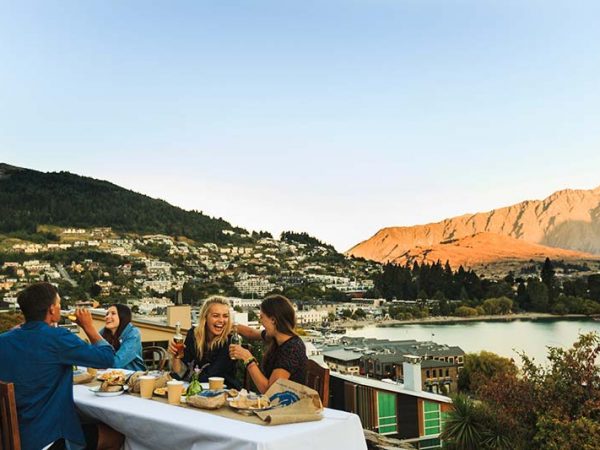 On the shores of Lake Wakatipu, Queenstown is an internationally renowned destination offering a vast range of accommodation, dining and activity options.
Walter Peak & Mt Nicholas Stations
These two high country farm stations located on the shores of Lake Wakatipu are a welcome site for many travellers. Food and activities at both must be pre-booked.
Mossburn is located in Northern Southland where the mountains of Fiordland create a beautiful backdrop and the Around the Mountains Cycle Trail passes right through. Claiming itself as the deer capital of New Zealand, Mossburn has two great cafes and a garage / service station.
The Cycle Trail passes right through Lumsden, where there is a good range of accommodation and food and drink, making it a logical place to stop for an evening along the trail. A small country town set within sheep, dairy and deer farms, Lumsden sits on the banks of the Oreti River and is surrounded by picturesque views of the surrounding mountain ranges. Lumsden has two hotels, two cafes, a bakery, a supermarket, a dairy and a self service fuel station.
Five Rivers is located in the heart of some of Southland's best brown trout fishing rivers and streams, make sure to stop at the Five Rivers Cafe for refreshments along your way.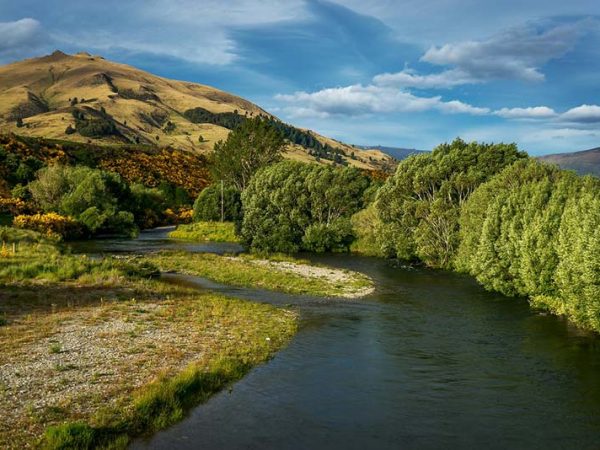 Athol is nestled in a sheltered valley in Northern Southland in between the Eyre Mountains and Hector Range. The Around The Mountains Cycle Trail passes right through Athol, where a range of accommodation from a camping ground to a lodge is available within close proximity. Food and drink is also available at two locations in Athol.
Garston is situated in a valley surrounded by the Hector Range and the Eyre Mountains. The Mataura river (famous for it's fly fishing and brown trout) and the Around The Mountains Cycle trail both run through the village. Food and Drink is available in Garston.
Kingston, the small town on the southern shores of Lake Wakatipu, is nestled between the Eyre Mountains and the Hector Ranges. Whilst staying in Kingston, there are plenty of activities to enjoy in a peaceful and laid-back atmosphere.
Start your biking adventure now
Whether you want to hire a bike, get a shuttle to your starting point, organise a multi-day ride or anything inbetween we have the options for you. 
We have a range of bikes to suit your needs – start with the right bike for the trail and for you.
Choose from our fantastic range of rides from self-guided, one-day rides to fully supported multi-day rides.
The Around the Mountains Sherpa Shuttle offers a full range of support with shuttle transfers along the trail.